the morning of the wedding, the things that were most important to me were to have my bridesmaids and my mama close by. i also wanted a big, yummy breakfast. duh! :)
we spent the morning snacking, getting pampered, and being silly.
having my sweet friends around definitely helped calm my nerves and get me ready for the big day ahead!
my sweet sister-in-law and MOH gave me this super cute getting-ready shirt, and it was the perfect fit for the day. it was so comfy, but still made me feel like a beautiful bride! :)
did i mention that i had the BEST bridesmaids??
cait and steph didn't hesitate to answer the "bridesmaids-call-to-duty" when the photographer asked if they would be interested in a pillow fight...
and it didn't take long for the rest of the ladies to join in!
no bridesmaids-getting-ready-photo-shoot is complete without a pretend pillow fight right?!
even when they were slamming pillows in my face and trying to knock me out,
they were still the most beautiful friends on the planet,
inside and out.
i hope every girl out there is half as blessed as i am.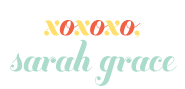 p.s. have you heard of the 24 day challenge??
read
my post
to find out what it's all about,
and think about joining in with us! :)